Discount Codes!
One discount code per order. Extend your plant budget!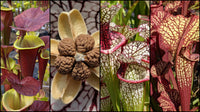 Free item with purchase
Choose one item from the Free Suff section and use discount code "FreeStuff" during checkout. $100 minimum purchase.
Show me the free stuff!
Price Drop!
It's okay if you missed the Jan sale. Spend less and blast your garden with colorful tubes.
Show me the lowered prices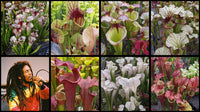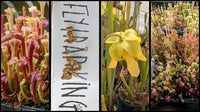 Seed orders ship for FREE!
Free shipping for seed orders. Time to bulk up your seedling situation!
Take me to them
50% off 10 packets
Use code "50off10" during checkout and get a huge pile of seeds for half price.
Each seed is a lottery ticket to finding the hot new Sarracenia your garden has always wanted!
Apply 50off10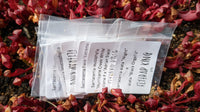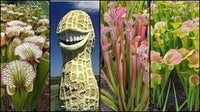 Check back for the newest discounts
Make your garden weird and beautiful for a fraction of the price!